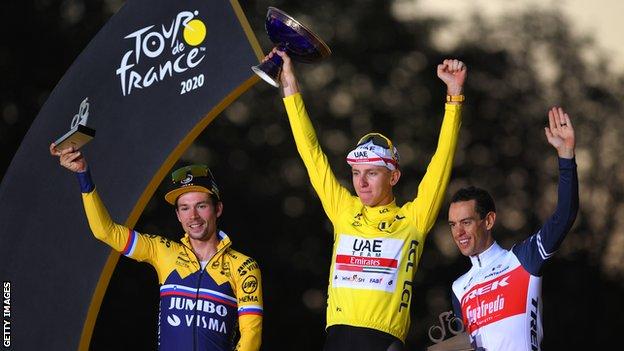 Tadej Pogacar won the yellow jersey yesterday in the time trial, something I've never seen. He also won the King of the Mountains jersey yesterday making him the youngest rider to ever win that. And he already had the white jersey. So he won three of the four jerseys, which has never happened. And at 21, he's the youngest winner since 1904 to win. He is also the first Slovenian to win and his fellow Slovenian, Primoz Roglic, who I expected to win, took second place.
Last year's winner, Egan Bernal, abandoned the race after a few days of poor performance. After 103 years, he's only the fourth person to abandon the year after winning (one guy did it twice!). And Peter Sagan didn't win the green jersey for the first time in eight years, in fact he was out-sprinted in every sprint he contested!
I'm looking forward to next year's and I hope it is in July.